Cloud Computing
Need Help?

We help you modernize operations and create business opportunities through Digital Transformation & IT Management
Objective
The Fidelity approach to cloud is unlike that of a vendor. We don't sell widgets, and we don't limit to a particular trend. As business consultants with a pure focus on clients' needs, we kind of orchestrate and put your entire cloud puzzle together. With the security discipline of digital identity thought leaders – and with the core process knowledge of business insiders – we make the cloud safe and straightforward to use. Strengthening the cloud with better service levels and more information integrity, we empower you to freely deploy cloud architectures at any point across your company. Because it's not the cloud – it should be your cloud, adapted to your individual needs and requirements.
Our Customers benefit from apps that respond faster and never go down. Most professionals will tell you that cloud computing will change your business. We help your business change cloud computing to match your needs.
How Do We Do It?
We Partner with Major Cloud leaders to bring the cloud to you. From design to deployment and implementation We also encompass your business process as a service, adapted to your exact market and environment. We transform "the" cloud to become your cloud – be it private, public, hybrid, community or any combination. We can make it a business model fit for deployment across your complete organisation.
Each business or organization has to go through its own unique requirements to decide on cloud deployment model. We help you choose one model or a combination of models to leverage different kinds of benefits.
What is Cloud Computing?
The Cloud can be described as storage space that is available via the internet, therefore, it  can be accessed from anyplace with an internet connection. Before the "Cloud", programs and data used to only be available from one location: your computer / your network. Now, you can access the same programs and information from multiple locations and devices. Your business doesn't have to be put on pause just because you left the office.
In-house servers can impact your company with the need for extra space, staff, money, and time. If you're a small- to medium-sized business with limited resources, this may not be a good option. Then again you still need the hardware…  With the Cloud, you can access all the storage space you need we, as your IT department, are able to monitor your server 24/7, your company will suffer less downtime.We can customise everything to meet the unique needs of your business.
Sample Cloud Deployment Model
Email, Calendar & File Storage: A basic sample scenario could start with Microsoft Office 365. Stay on the go and simplify the way you manage your emails, contacts and calendar across multiple devices. Store, sync, and share your files online so they're always up to date. Moreover, with Office 365 Business you can edit documents with others in real time. You can easily subscribe to Office 365 on https://products.office.com/el-gr/compare-all-microsoft-office-products?tab=2 but if you do not want to deal with the technicalities we can do it for you after discussing your requirements to make sure you get what you need.

Managed Security and Backup – Storing your data in the Cloud means that security is more important than ever. We take this very seriously, and have created several safeguards to protect your information from theft or accidents. Thanks to remote access, we can keep your data from being accessed by unauthorized individuals, should your devices become lost or stolen. Should we ever have to wipe your devices clean, you can rest assured that your data is not gone for good since it is housed and backed up off-site.
Hosted Applications – A hosted application is a software-as-a-service solution. It allows users to execute and operate software on the cloud with a recurring subscription. These applications are powered and hosted from a remote cloud infrastructure, where they can be accessed globally on any device via the internet. The benefit to hosted applications on the cloud is that the software is easier to update than locally installed software, and require no up-front installation. We routinely update and patch this software with the latest, most stable version, and also provide continued technical support.
There are many ways in which your company can leverage cloud computing services. Each cloud computing service model comes with its own advantages, and the variety of options as well as the elasticity in all service levels is one of the primary reasons why cloud computing is becoming so popular.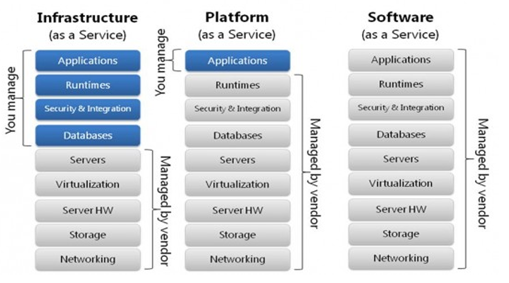 No matter which model you choose, a complete and experienced team, where each member specialises in their professional area, will be at your disposal to propose the best solutions and make the cloud "your cloud".
Got a project in mind? We'd love to hear about it. Take five minutes to get in touch so that we can get to know you and understand your project.
Visit Us Daily:
58 Griva Digeni
City House - Sony Center (Opposite Makarios Monument) Paphos - Cyprus
Mail Us 24/7:
info@fidelity.com.cy
You can also contact support directly on: support@fidelity.com.cy