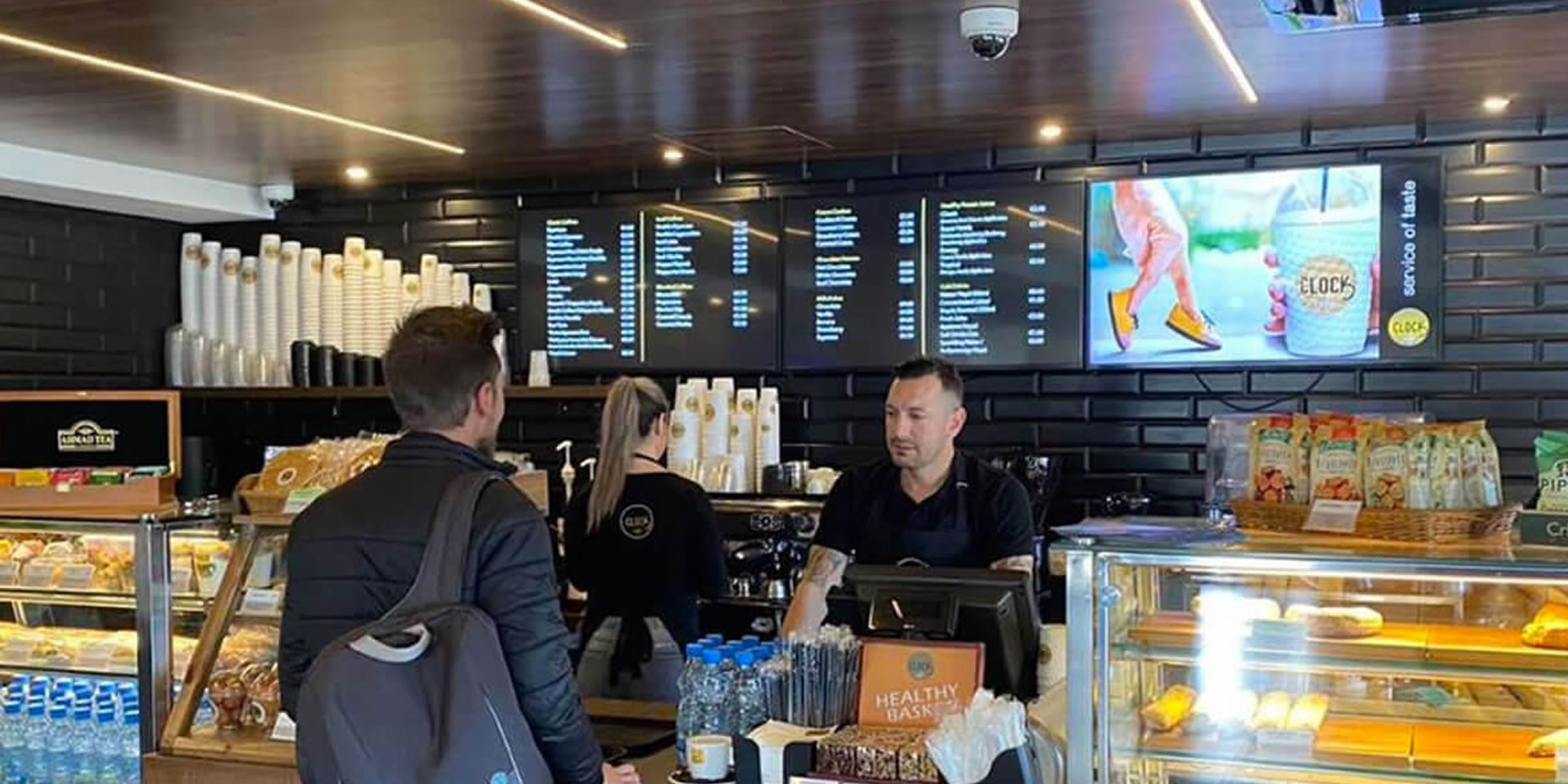 Clock Café – Agiou Nikolaou, Limassol: Digital Signage Project
The Scope of Work
Another Clock Café opens in Limassol requiring the Digital Signage Setup to match their other cafes:
To showcase their products through attractive Digital Menus thereby engaging their customers and increasing sales.
Platforms:
LG Digital Signage
The Approach and Service Provided
Once again our long term customer, the Clock Café, required our assistance with the opening of their new café in Limassol.   Having proved so successful in the other cafes the decision was made to continue to install the digital signs to increases customer engagement and sales.
"Fidelity developed a strategy that fulfilled all the requirement to remotely manage our menu changes, creative design and live TV scheduling four our cafe."
We continue the strategy to communicate product details, special offers and new products
Content Management
Ad Scheduling
Using a range of featured products as content images, combined with attractive menus the Clock Café are using Digital Signage to build their brand by installing:
Professional Digital Signage Monitors
Digital Signage Software.
Clock Café can now manage their digital signage network remotely with the ability to change the menus and creative content to respond to seasonal and daily offers, as well as tailor-made campaigns.
Ensuring that the Clock Café has an innovative, creative digital signage network that continues to capture the attention of customers in the shop and passing trade.
Fidelity Technology Solutions  working closely with both end-user and management to deliver the required Digital Signage Infrastructure.
Clock's Café continued investment in their digital signage infrastructure ensuring  scalability with their business.
The relationship between Fidelity and Clock Cafe continues to be successful.